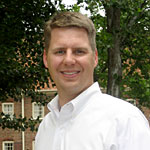 Jon Bowman
Jon Bowman
President
Jon is responsible for leading the strategic and business growth initiatives for PostMark. He spends much of his time working with clients in developing projects, as well as to gain a better understanding their business needs. Moving PostMark forward, while maintaining the company's flexibility and customer focus, is and will remain the primary objective for the organization.
Since joining the company in 1994, Jon has worked to encompass a complete understanding of the business, including sales, database management, and production. Jon started with PostMark immediately after graduating from UNC Charlotte, and while working he successfully earned his MBA from Wake Forest University in 1999.
Jon has been married to his wife, Beth since 1994, and they have two sons, Andrew and Peyton. Outside of the office Jon enjoys reading, crossword puzzles, hiking, camping, and golf. Jon is an active volunteer with St. Timothy's Episcopal Church, the Boy Scouts of America as a Cubmaster, and the UNC Charlotte Alumni Board of Directors.
---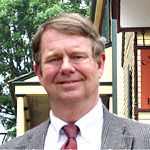 Dick Vann
Dick Vann
Senior Advisor / Partner
After more than 21 years in the Information Technology departments of large companies (Procter & Gamble and R J Reynolds Tobacco), Dick brought that expertise into the mailing industry when he founded PostMark in 1992. With over 40 years experience with all types of computers and data processing, Dick remains a vital and important part of the PostMark team.
Dick is a graduate of NC State University with a BS in Applied Mathematics, and also completed his MS in Computer Science at Purdue University.
Dick and his wife, Pat, have been in Winston-Salem for 30 years. Dick enjoys reading, puzzles, history, and military strategy. Dick and Pat thoroughly enjoy time with their grandsons, Andrew and Peyton.
---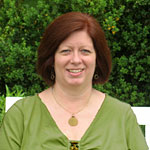 Rhonda Cathey
Rhonda Cathey
Senior Vice President
Simply put, Rhonda oversees the daily operations of PostMark. She gives her attention to our production capabilities and staff, our customer service department, and ensures that all schedules are met. Along with her management responsibilities, she also handles our Accounts Payables, Accounts Receivables, Human Resources and Payroll.
Rhonda has been with PostMark since 1992, giving her the title as the very first PostMark employee! Prior to PostMark, she worked in management with several local companies that helped develop her ability to multitask. Those multitasking skills are advantageous as her responsibilities put her in many important roles for our company.
Rhonda's interests outside of the office begin with her grandchildren, Zoey, Noah, and Ross. With her husband, Frank, they really enjoy visiting regional wineries, and hosting family and friends at their home.
---

Eric Cathey
Eric Cathey
Business Development
Eric serves a unique role at PostMark. His main focus is to ensure our clients are getting the service they need. At any point Eric can be found meeting with clients, providing quotes, networking, picking up or returning materials, and on occasion running our equipment or stuffing envelopes to make sure deadlines are met and quality is maintained.
Eric started with PostMark in the summer of 1998 after graduating high school. While working, he continued his education at Forsyth Technical Community College, where he earned an Associates Degree in Business Administration in 2005. In addition to PostMark, Eric has worked as an outside sales representative for a regional printer, and as a marketing lead generator for a Triad insurance agency. Eric returned to PostMark in 2009, and has over a decade of experience with our company.
A history buff, Eric often shares a Winston Churchill quote or an interesting fact about how Benjamin Franklin changed the way the postal service delivers mail. Eric enjoys spending time outdoors with his wife, Ally, son Ross, and their dogs, Stella and Lokie.
---
Shane Summarell
Production & Warehouse Supervisor
Shane is responsible for all things production and fulfillment at PostMark - scheduling, staffing, materials, inventory, equipment maintenance, and employee training.  He can be found all throughout the building, covering both our upper and lower production floors, as well as the warehouse.
Shane is a Veteran of the U.S. Army, who was a Infantry Team Leader while serving a Tour of Duty in Afghanistan and a Tour of Duty in Iraq.  Since beginning with PostMark in 2005, Shane has worked in all aspects of production, and has become an expert in warehousing and fulfillment. He also puts his Bachelor of Science in Software Development to use in helping maintain our computer systems and software as an IT specialist. Shane serves as our Fire & Safety Committee Chair.
Shane is married to his wife, Stephanie, and they have two daughters, Bria and Amelia.  Outside of the office Shane enjoys playing golf, building computer games, drawing, wood working, and spending lots of time with family.
---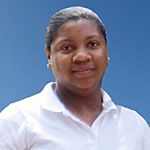 Sherry Hanna
Sherry Hanna
Senior Customer Service Representative
Sherry oversees the PostMark customer service department. Her responsibilities include communicating with our clients, providing estimates, expediting work orders from start to finish, and advising on USPS rules and regulations regarding mail pieces.
Before joining PostMark in 2002, Sherry worked for a UPS call center. While working at PostMark, Sherry has obtained her Bachelors Degree in Social Work from Winston-Salem State University, and has enrolled in Continuing Education Classes to become fluent in Spanish. Currently, Sherry is taking online courses in the Management of Leadership program at Liberty University, and will be working toward her MBA.
Sherry is married with two children and two stepdaughters. Away from the office she enjoys reading, going to the movies and spending time with her family. She also works with homeless women and their children at a transitional home, and has trained with Family Services to answer the crisis lines for victims of domestic violence and sexual assault.
---
Robin Nicholson
Customer Service Representative
In April of 2015, Robin joined PostMark as a member of our customer service department.  Her responsibilities include communicating with our clients, providing estimates, expediting work orders from beginning to end, assisting with printing approvals, quality control and production, and advising on USPS rules and regulations regarding mail pieces.
Before joining PostMark, Robin worked for a printing company for over 6 years as a Shipping Specialist, and prior with FedEx. Robin earned a BS a MA in Psychology from Fayetteville State University.
Robin is married to her husband, Scott, and has two children, Christopher and Hannah.  Outside of the office Robin spending time with family and traveling.
---
Jon Craver
Data Enhancement
Jon started with PostMark in June 2011, and is responsible for our data enhancement efforts. He spends much of his time working with and processing client data files and presorting mailing lists. Jon has worked to standardize our data procedures, and has developed several cloud-based list management tools for clients.
Jon is a graduate of Appalachian State University, with a BA in English and Political Science. He and his wife, Erin, welcomed their son, Charlie, in 2015.
---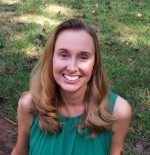 Beth Bowman
Beth Bowman
Partner
Beth is a Partner in PostMark, Inc. Her expertise is in the area of non-profit. She has spent her career working with various non-profits in leadership roles. Through her experience she provides a unique insight into how we interact with our non-profit clients and needs that are unique to them.
Since 2006 Beth has been a partner in the company. In 2016, after spending many years as a stay at home Mom, Beth became more active in the PostMark's business by attending Association of Fundraising Professional meetings and working specifically with non-profit clients.
As a Mom of two boys she stays active juggling their schedule and making sure they are where they need to be. She regularly volunteers with Ronald McDonald House of Winston-Salem. Her passion for helping people is obvious from the moment you meet her.